Joseph Seeletso on the magic of starting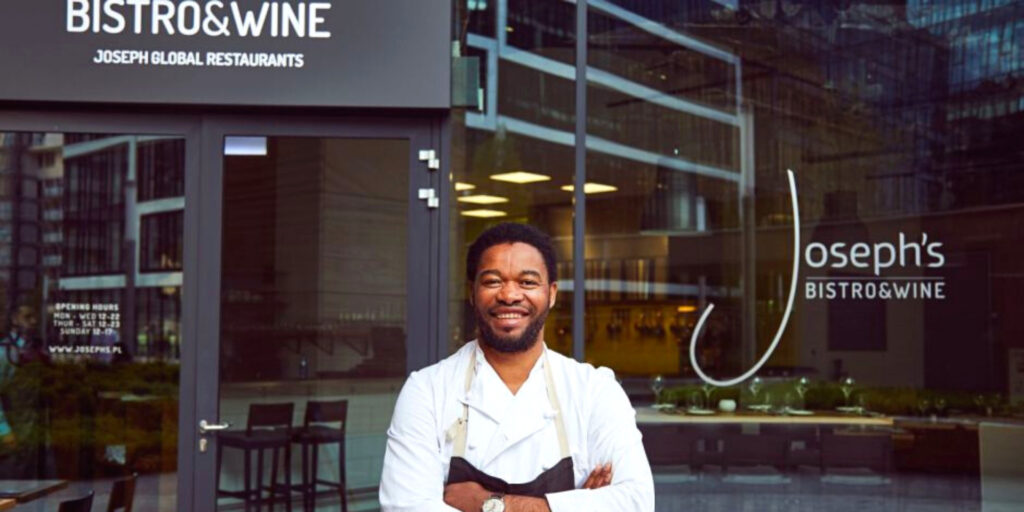 I have always been curious around the kitchen. I remember how when I was about 9 years old, I would help my dad peel the vegetables for the Sunday roast. I loved being in the kitchen so much that in the years to follow,
I would often be found assisting our house helper with the cooking and just being present because I knew that when the food was served, I would be in the perfect position go shashola. 
Thanks to my grandparents, both from my paternal side in Mmadinare and my maternal side in Mmathubudikwane, I had many cooking lessons before even pursuing a career in the culinary world. My grandfather taught me how to knead bread and make diphaphatha, magwinya and mapakiwa on the fireplace. My grandmother and aunt taught me how to cook authentic tswana cuisine and on weekends when I got the chance to spend some time with the herdmen, we would try all sorts of different wild fruits from motoroko and morojwa to mogwane and others.
Food has always been a part of my life, after Secondary school while serving in the National Service, stationed in Xaxaba under the Wildlife Department, it was during that time that I learnt to cook game meat and fish. I would cook for our entire camp, and on the days that I didn't, I would be found at nearby lodges for inspiration.
Fate would lead me to a local hotel where I worked as a chef part time on weekends. I worked for free for 8 months. My only goal was to learn and push my dream of becoming a chef. I finally mustered up the courage to leave my day job and joined the Sheraton Hotel as a full-time chef.
Fast forward a few years, I received a scholarship to study in London at Westminster College. During this time, I worked in 5 Star Hotels in the city, notably, the Marriot Hotel in Grosvenor where I cooked for the legendary Michael Jackson and at the Claridge's Savoy Group where my classical Cooking was put to order by my mentor Maître Chef de Cuisine John Williams MBE, who is the current Chef of The Ritz London.
I have since relocated to Poland, learned to speak Polish and watched my career soar. I have been a judge on the Polish edition of Top Chef and I currently occupy various cooking slots across Poland's biggest commercial TV channels. I have written two polish cookery books and have also been the brand ambassador for Uncle Ben's rice and Siemens Kitchen Home Appliances, supporting Bosch and Gaggenau brands.
The point of all this is to say – start. Magic lies ahead.